Unwanted Pregnancies
Didn't Plan on Being Pregnant?  
Not in the Schedule at All!
Just Out Having Fun! I Hardly Know the Guy.  
He's Not Who I Would Pick to Be With.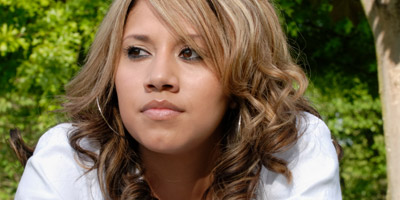 Wow. This is not what was planned. I guess that I hadn't planned. Not done with college. Still having fun with my friends. I'm not ready to settle down with a baby and bills and no fun.
He offered help with the money for an abortion. In fact almost threatened me about having one. Either have one or else no other help and he walks. My friends are pressing me too. Say its not a big deal. I've got to think about this. I hate needles and doctors. But how do I get through this. Wish I knew more. After all, its me going through it.
Before You Consider An Abortion, Know All the Facts. Those are listed on this website and more are available by appointment. Feel free to contact us.
Teens Cope With Unwanted Pregnancies Better Than Abortions, Study Shows
by Steven Ertelt
LifeNews.com Editor
August 11, 2006
Source: Lifenews.com: http://www.lifenews.com/nat2494.html
Bowling Green, OH (LifeNews.com) — A new study published in the Journal of Youth and Adolescence refutes a long-standing contention that teenagers are better able to handle an abortion than dealing with an unplanned pregnancy. The study finds that adolescent girls who have an abortion are five times more likely to seek help for psychological and emotional problems than those who keep their baby. Dr. Priscilla Coleman, a research psychologist at Bowling Green State University, led the study.
Coleman also found that teenagers who have abortions instead of carrying the pregnancy to term were also over three times more likely to report subsequent trouble sleeping, and nine times more likely to report subsequent marijuana use.
To factor out other reasons that may have prompted the need for psychological help, sleep difficulties or drug use, Coleman examined 17 other variables such as prior mental health history and family factors.
That helped narrow down the study to make sure it focused only on the results after the abortion or birth decision.
Data for the study came from a federally-funded longitudinal study of adolescents from throughout the U.S. who participated in two series of interviews in 1995 and 1996.
About 76 percent of girls who had abortions and 80 percent of girls who gave birth were between the ages of 15 and 19 during the survey and the rest were younger teenagers.
Previous studies have found that younger abortion patients may be more likely to experience difficulties coping after abortion compared to older women. That may be because they are more likely to be pressured into unwanted abortions or to undergo abortions later in the pregnancy, leading to more physical and emotional risk.
A 2004 survey of American and Russian women published in the Medical Science Monitor found that 64 percent of American women reported that they felt pressured into abortion.
Coleman said that for teens, the pressure probably comes from the fact that they are more likely to be perceived as unready to be parents and that abortion is often seen by those around them as the best solution.
"When women feel forced into abortion by others or by life circumstances, negative post-abortion outcomes become more common," she wrote. "Adolescents are generally much less prepared to assume the responsibility of parenthood and are logically the recipients of pressure to abort."
Coleman pointed out that, while having a child as a teen may be problematic, "the risks of terminating seem to be even more pronounced."
"The scientific evidence is now strong and compelling," Coleman said. "Abortion poses more risks to women than giving birth."
In a statement LifeNews.com obtained, Dr. David Reardon, the director of the Elliot Institute, said that Coleman's study was particularly important because it examines pregnancy "wantedness."
"Over the last six years, numerous studies have conclusively linked higher rates of mental illness and behavioral problems associated with abortion compared to childbirth," Reardon, who has contributed to more than a dozen studies examining psychological outcomes after abortion, said.
"But abortion advocates have generally dismissed these findings, insisting that while women who abort may fare worse than women who give birth to planned children, they may fare better than the important subgroup of women who carry unintended pregnancies to term," Reardon explained. "Coleman's study addresses this argument and shows that the facts don't support abortion advocates' speculations."
The results of the study are also important because about one-fourth of the abortions that take place annually in the United States are done on teenagers, according to the Alan Guttmacher Institute, a Planned Parenthood affiliate.
As such, the study shows that teenagers should be advised to not have an abortion in order to avoid both short and long-term emotional and psychological complications.
Source: Priscilla K. Coleman, "Resolution of Unwanted Pregnancy During Adolescence Through Abortion Versus Childbirth: Individual and Family Predictors and Psychological Consequences," Journal of Youth and Adolescence (2006).